Journey to the Belize Sun Kissed Goff's Caye Beach & Snorkeling excursion with us.  
Discover Goff's Cayes' unspoiled beauty, with its powdery white sand beach and aquamarine waters that surround this small Island Paradise.
Escape to this tropical Caye for a day of sun, sand, snorkeling, and family fun. You can get away from it all on Goff's Caye. It's the perfect day in Paradise.
The palm-fringed island of Goff's Caye offers some of the few white sand beaches in Belize with shallow crystal blue waters.
Lounge on the beach, build sandcastles with your kids, or snorkel along the magnificent reef only steps from the beach.
Your Sun Kissed Goff's Caye Beach, and Snorkeling Excursion begins when our guide meets you inside the Belize Tourism Village, the Belize Cruise Ship terminal, a step away from your Cruise Ship Tender.
You will be whisked away on a comfortable powerboat right from the dock of the Tourism Village. The scenic boat ride to Goff's Caye is less than 30 minutes away, where you can bask in the sun and explore this tropical island or the extraordinary reef.
This is truly the ultimate Belize Island Experience.  This small Atoll embodies the true essence of Belize. This unspoiled powdery sand beach offers unmatched rustic charm.  It offers all of the necessities without the commerciality or the crowds.
On Goff's Caye, you can lay your towel on the sand below the natural shade of the palm trees, enjoy a complimentary rum punch, and play in the shallow waters.
The vessel for the Guided Snorkeling departs from Goff's Caye Dock immediately following the beach arrival in order first to drop off the beachgoers.
The snorkeling vessel provides the easiest access to the beautiful reef for all ages. Snorkel with tropical fish in crystal clear shallow waters, swim back to the nearby shore, or take the vessel back to the beach. The choice is yours.
The Goff's Caye Palapa offers refreshments, snacks, and an excellent Belizean Barbecue, including chicken Kabobs, grilled chicken, lobster, hotdogs, and more.  (Lunch is not included in the tour price.  Prices range from $5 to $12, depending on the items).
Our Sun Kissed Beach and Snorkeling Excursion are families recommended.
This is the perfect beach getaway for people of all ages. Join us on the beach and in the shallow waters around this beautiful Island.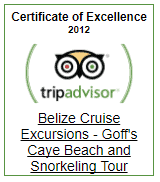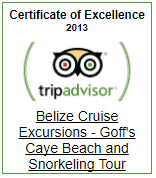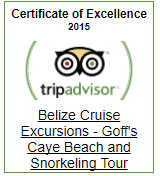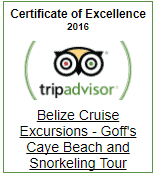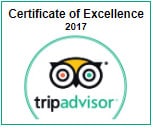 ---
---